Guided transactions
It turns out the most powerful thing you can build into your website or app is
a human
Many digital experiences fail to achieve their business objectives because they lack the support a real person can offer when users get stuck. And when customers feel abandoned in your digital spaces, they may in turn abandon your brand. Add Glance, and you'll add the power of real human connections during critical digital moments.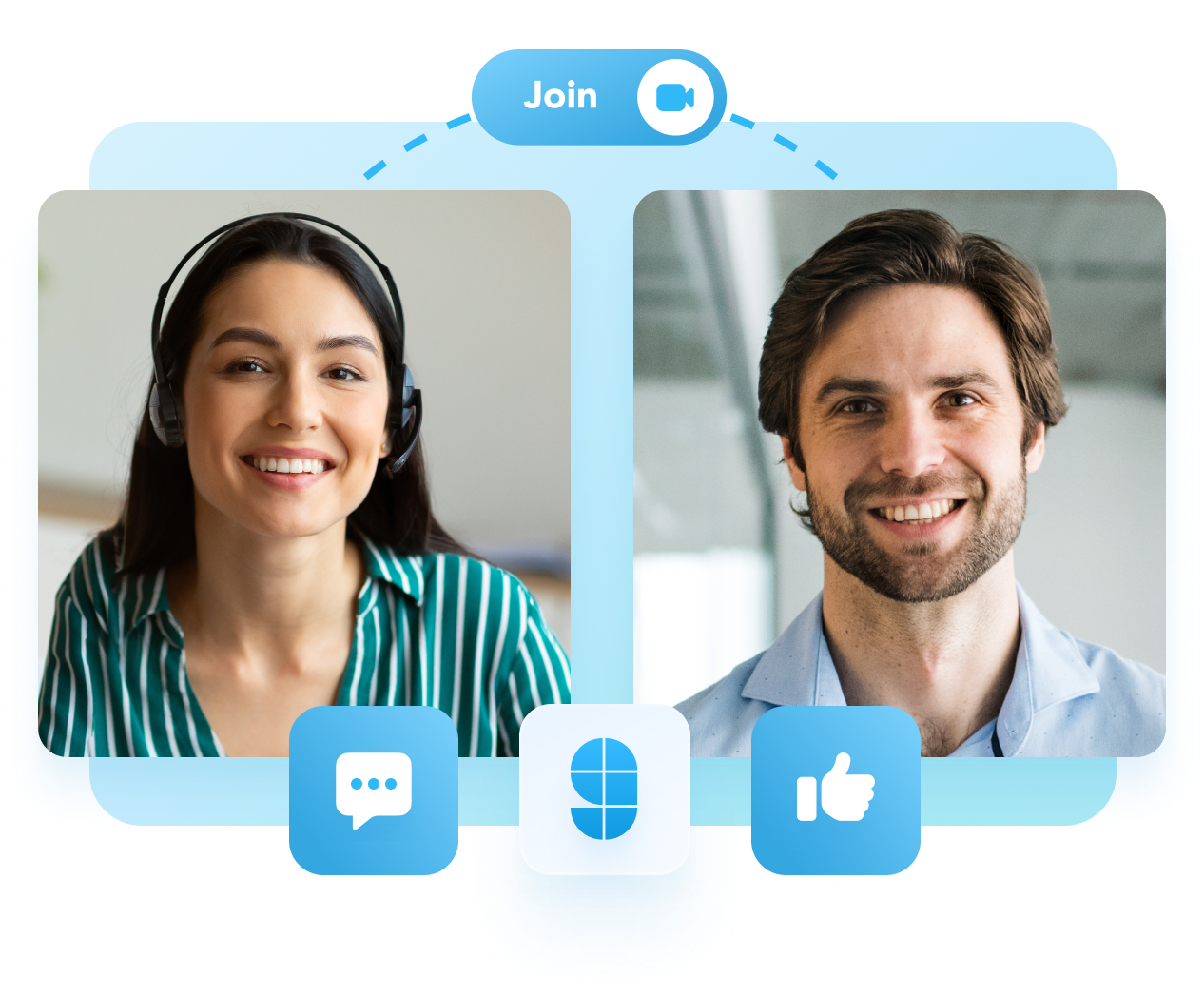 Better CX, Faster Transactions
Only Glance delivers:
Higher Transaction Completion Rate
With Glance, company representatives can be right there, inside digital spaces with your customers, to help rescue transactions that otherwise would have been stalled or abandoned. Glance is proven to help drive completed transactions.
Higher User Satisfaction
Glance sets your digital experiences apart with the power of your people: helping your brand to convert frustrated users into raving fans and build lifelong customer bonds. Service and support engagements that include Glance are proven to result in higher CSAT and NPS scores.
Stickier Experiences
Well-supported users that feel valued by your brand because of the support you can offer inside your digital experiences are more likely to become "power users," rate your app higher, and offer positive reviews. Glance is proven to result in higher customer lifetime value and reduced customer churn.
See it Live
Join your customers inside your
digital spaces
Set your digital customer experience apart from the rest with Glance Guided CX.