More Sales, More Insights
Upgrade your virtual sales meetings with
human guidance
Prospective customers browsing your website or exploring your app don't want to leave their digital context for a sales call. Instead, your reps can join them there - in the moments that matter most. Glance lets you add genuine human connections to your digital spaces with an engaging, educational, and seamless customer experience.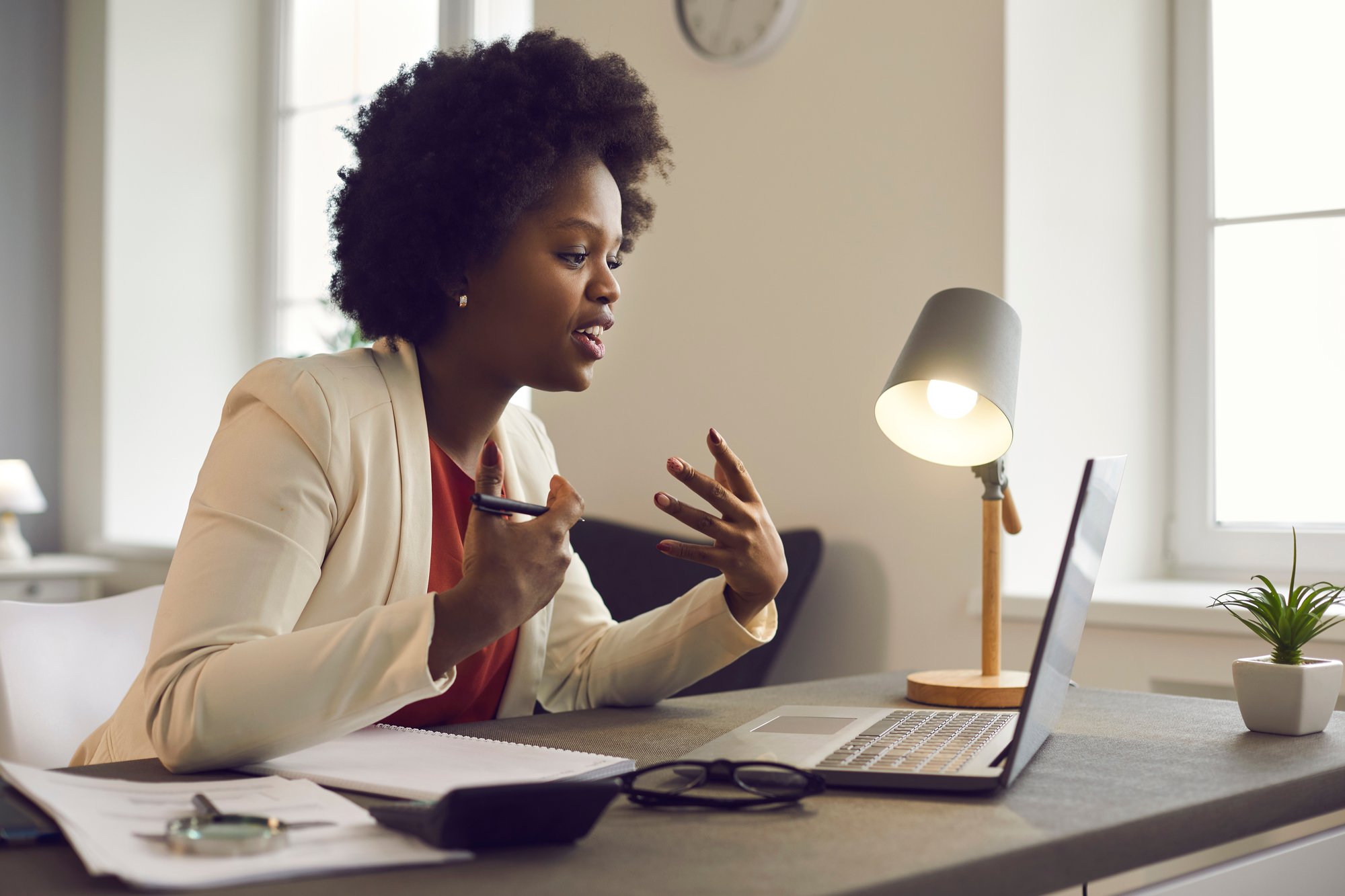 Make connections, crush sales goals
Empower your sales representatives to deliver standout presentations that captivate attention. With Glance, you can create genuine human connections in your digital spaces — while providing an engaging and seamless experience for your prospects.
Frictionless, Secure Sales Meetings
Connecting with prospects and delivering demos and presentations is elegant, simple, fast, and reliable. Glance removes the friction. Your sales rep launches the secure sharing session with the click of a button, right from the CRM. And the prospect doesn't need to download anything to view the presentation.
Shorter Sales Cycles, Higher Close Rates
When friction is removed from the process, your sales reps demo without hesitation, every time. Glance clients see this translate to more demos, at the right time in the sales process, for a higher sales close rate and shorter sales cycle.
Better Insights with CRM Logging
Each Glance session is automatically logged as an activity in your CRM. Demos can be tracked as a KPI for your sales reps. Sales leadership can report on the impact of demos on the close rate, sales cycle, and other metrics.
A natural fit into your existing platform
Glance is embedded into your CRM (Salesforce, Microsoft Dynamics, Service Now, and more). While viewing the CRM record of the prospect, the sales agent can launch a sharing session with a single mouse click.
Learn More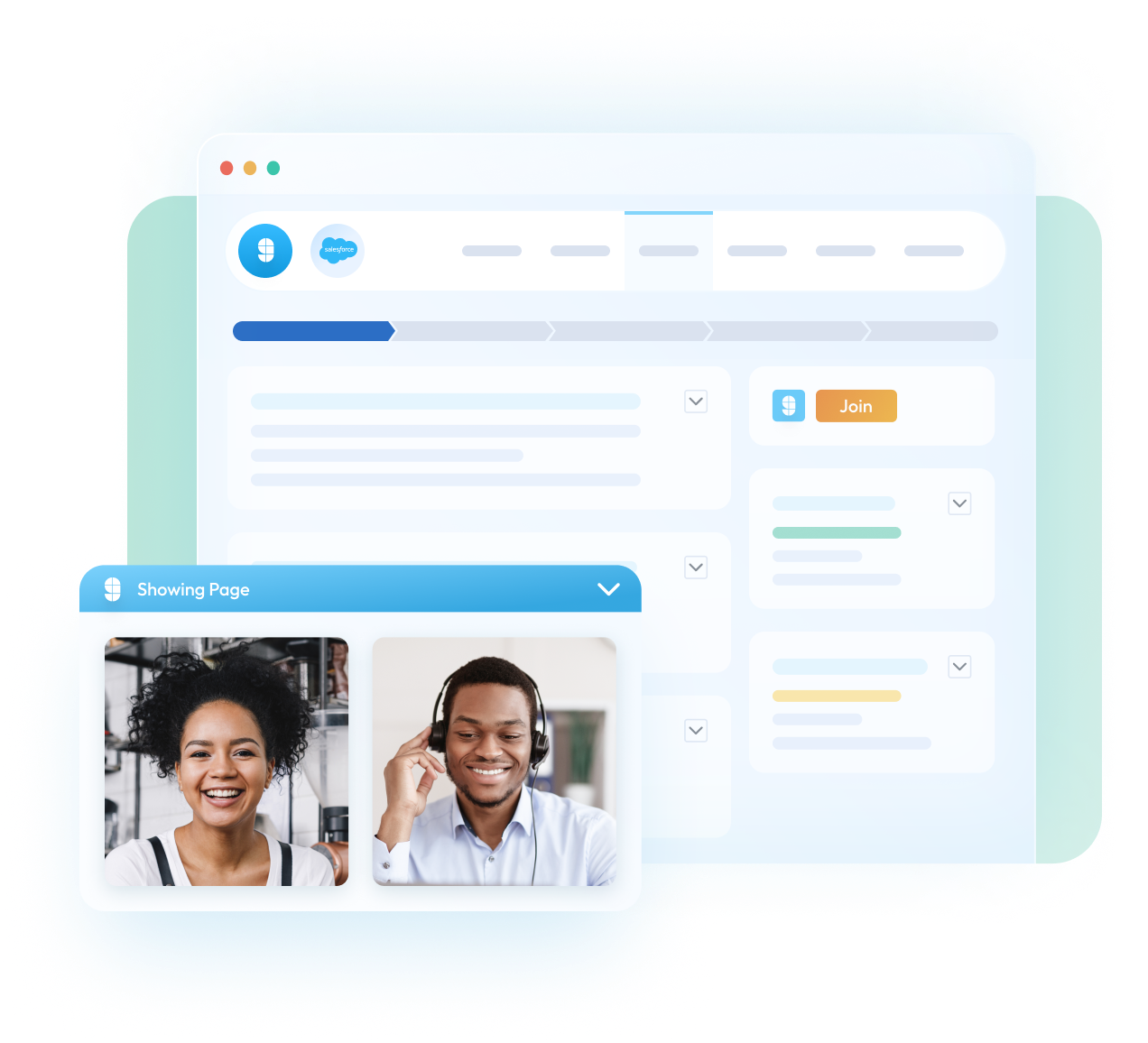 Connect with one click — zero downloads
Unlike other online meeting technologies, Glance sharing sessions are viewed by prospects via any common web browser the prospect is already using — no download of a special screen sharing client is required for the prospect to view your sharing session.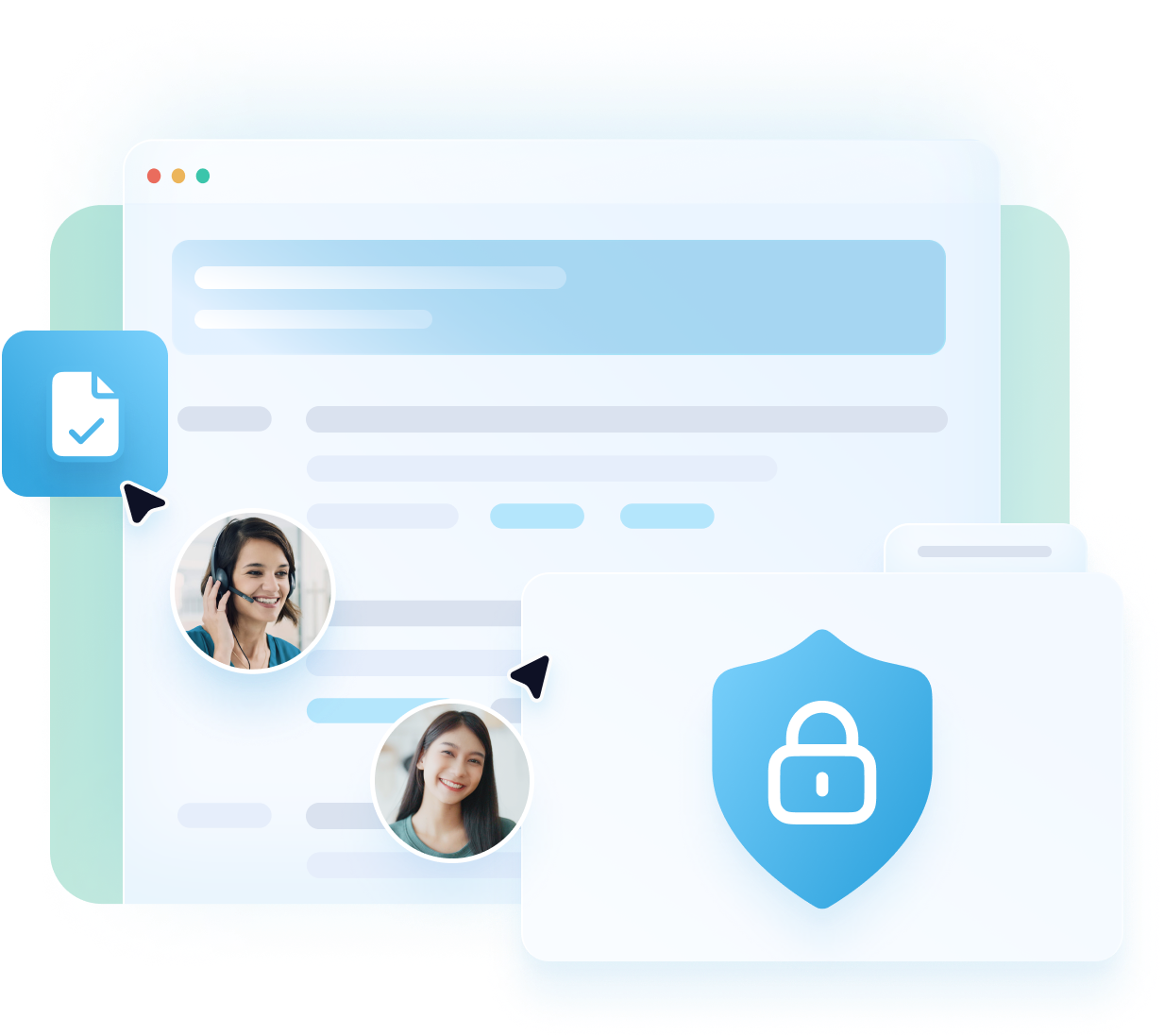 Works on any desktop computer or mobile device
Because Glance works with any web browser, your demos and presentations can be seen on any desktop computer (Windows or Mac) or mobile device (Android or iOS).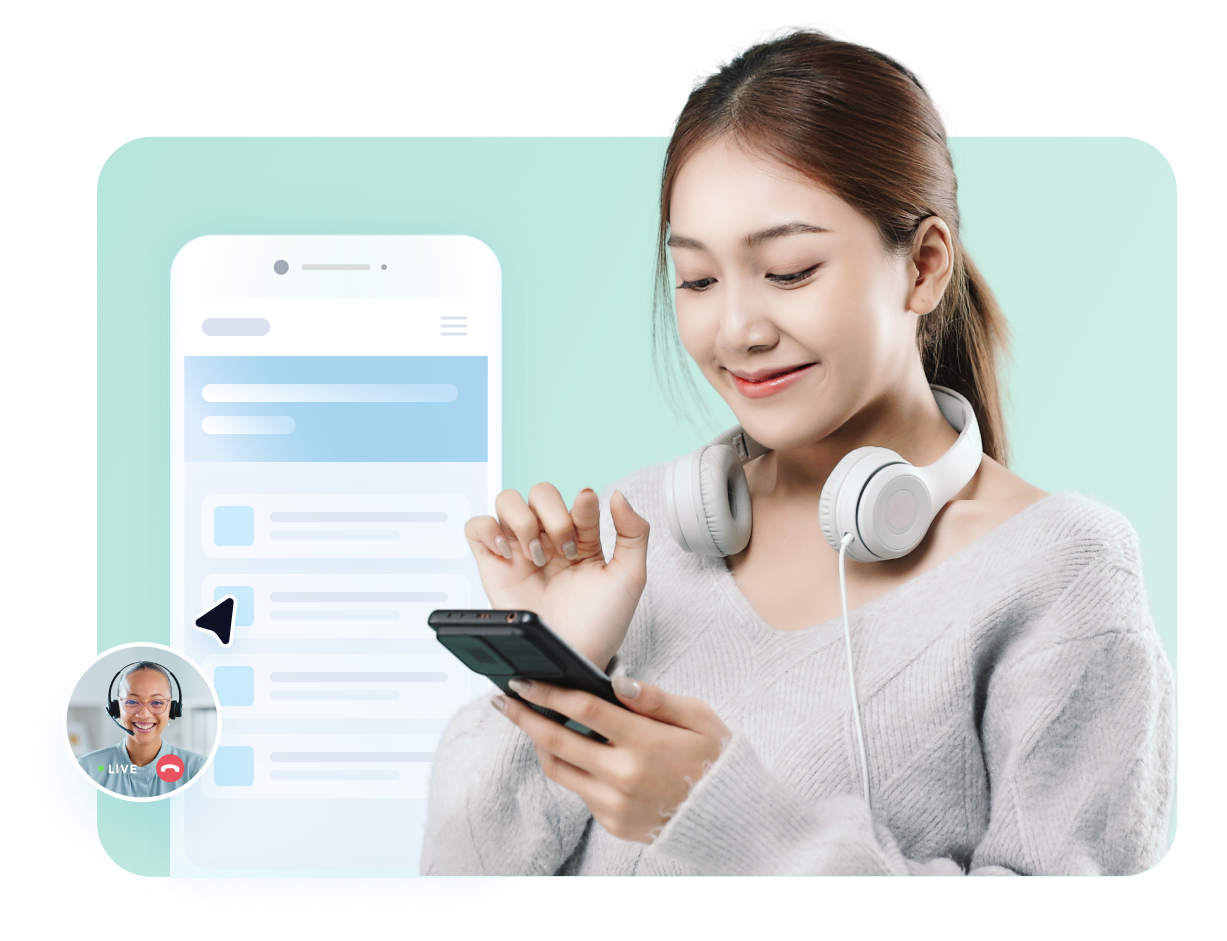 Automatic CRM reporting
Since Glance is embedded into your CRM, you can create reports and dashboards that track the impact of presentations and demos on agent performance, close rate, sales cycle, deal size, and more.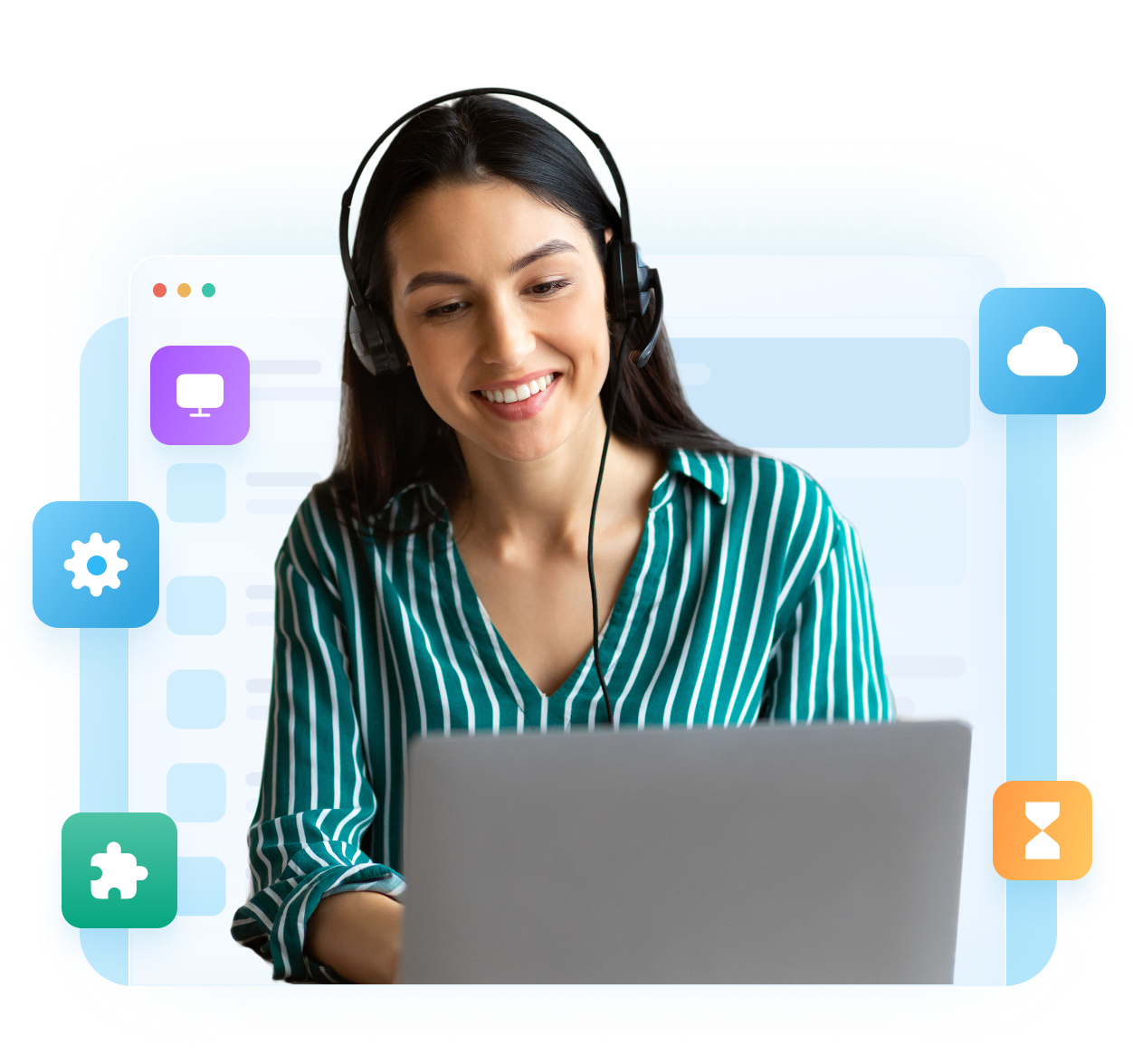 See it Live
Join your customers inside your
digital spaces
Set your digital customer experience apart from the rest with Glance Guided CX.