GUIDED ADVISORY SERVICES
The in-person consultation,
transformed
With Glance, you can build a digital channel that connects your customers with experts and advisors — right inside your existing digital properties: we call it "expertise on-demand."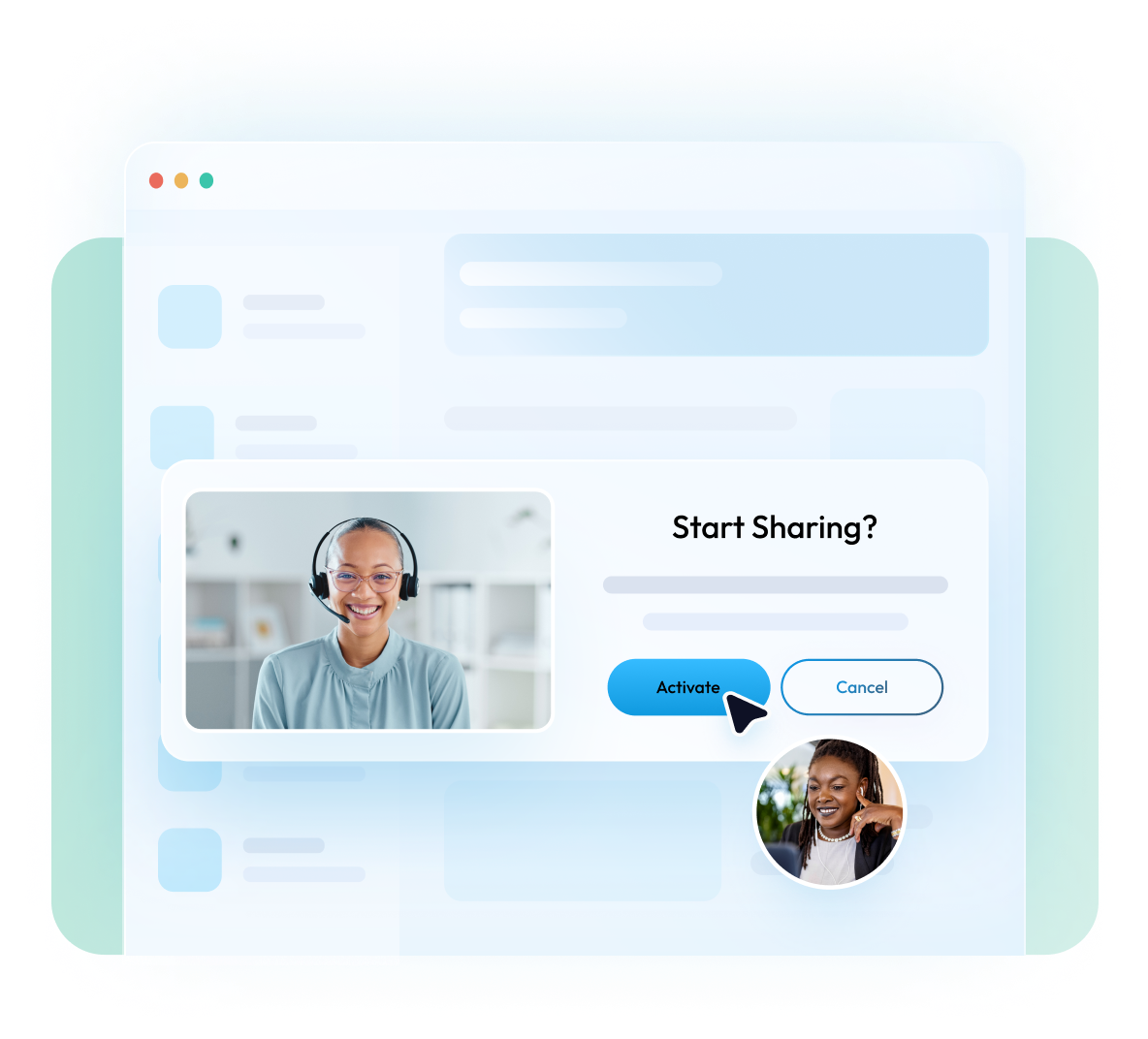 Deliver expertise on-demand
When customers can get advisory and consulting services digitally, instead of through in-person meetings, everyone wins. Customers and representatives prefer the convenience of doing business digitally. And enterprises appreciate the scale and efficiency of digitally transformed business processes.
Higher Revenue
Glance-enabled consulting sessions help you deepen customer relationships and grow revenue. Improve customer loyalty by providing experts in-the-moment when customers need them - expanding your portfolio of products and services and improving customer adoption of your offerings.
Boosted CSAT, Loyalty, and Value
Offer your customers elegant, white-glove digital consultative services that increase customer satisfaction, loyalty, and lifetime customer value.
More Valuable Engagements
Add upsell, cross-sell, and resell opportunities that connect trusted advisors (tech experts, stylists, wedding consultants, and other ecosystem partners) directly with customers right inside your website or app. You'll generate buzz with a value-added experience like no other.
Collaborate in your digital space
Glance lets your agent connect with the customer in your digital space. Whether the customer is on the website or in an app, Glance allows the agent to instantly see what the customer is seeing, or show a presentation to the customer.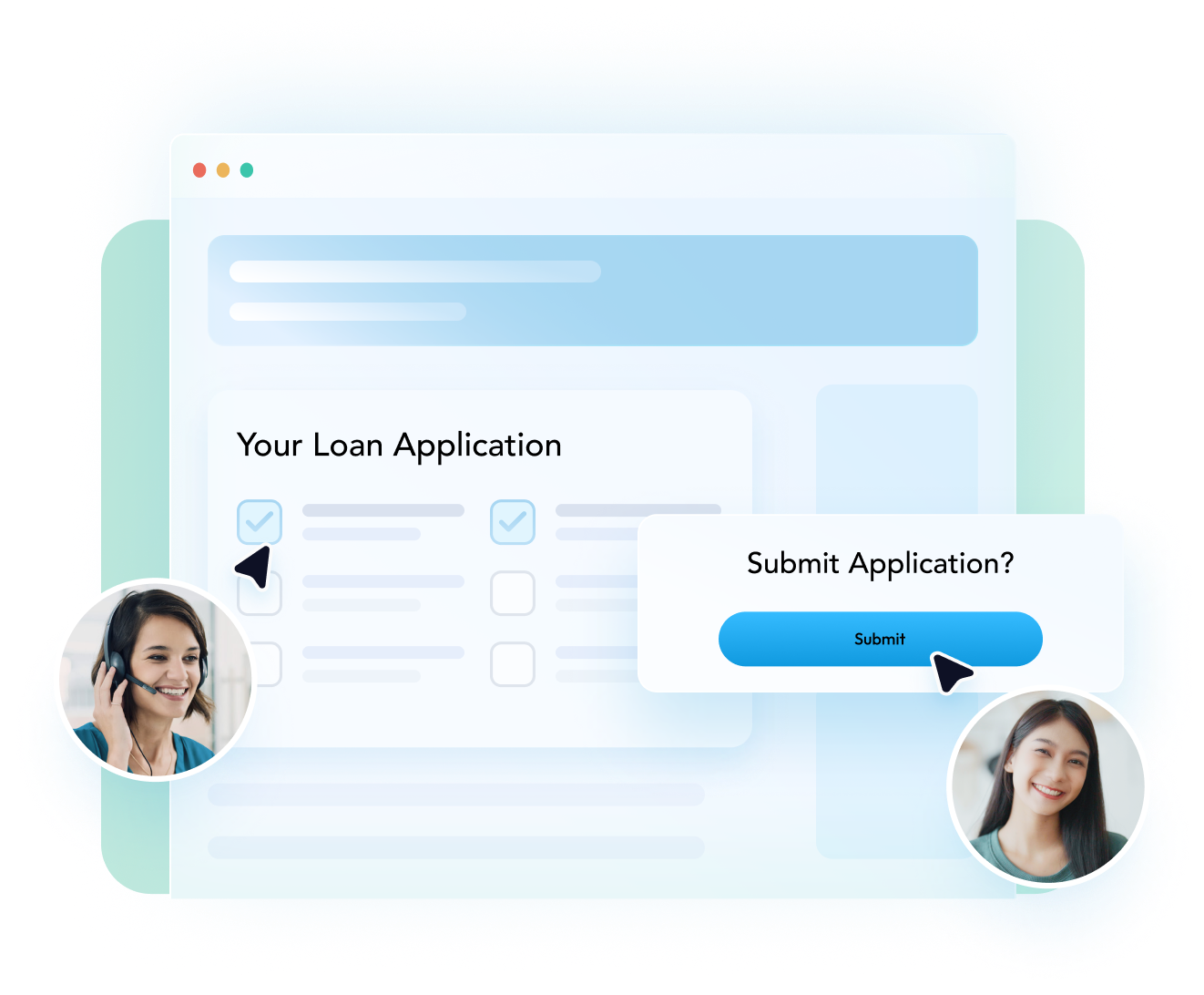 A face-to-face experience, online
With Glance Video, the friendly face of your expert can appear on the customer's screen via live video during the consultation, building trust and driving higher customer satisfaction scores.
Learn More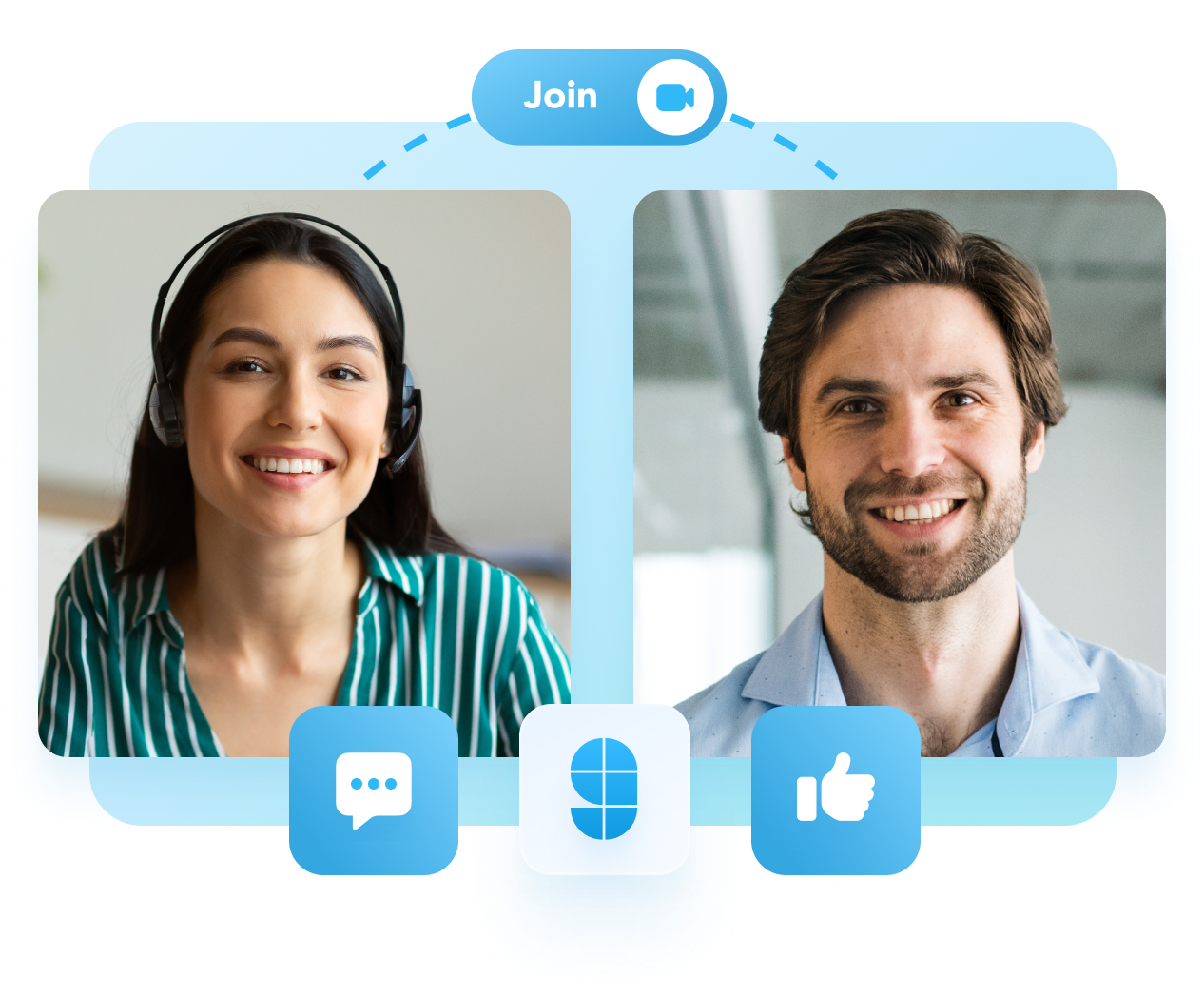 CRM integration for frictionless workflow and automatic activity logging
Glance integrates with your CRM, so launching a Glance session is as easy as clicking a button. Glance sessions can be automatically logged as activities in the CRM, making it easy to track their impact on revenue, lifetime customer value, and agent performance.
Learn More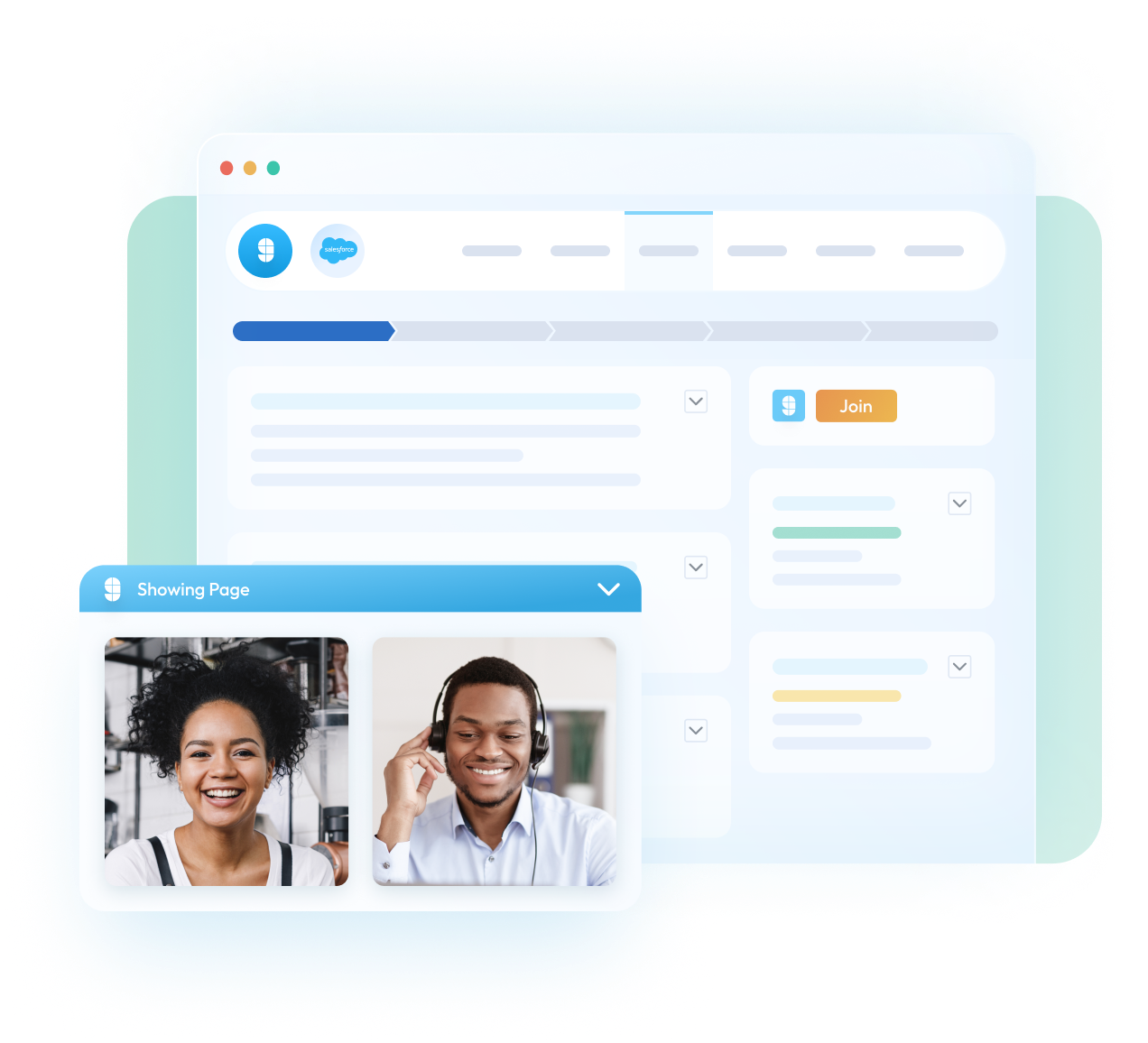 Works with any method of digital connection
Glance delivers a consistent agent/customer experience across all your digital customer touch points: website, desktop app, browser app, or mobile app.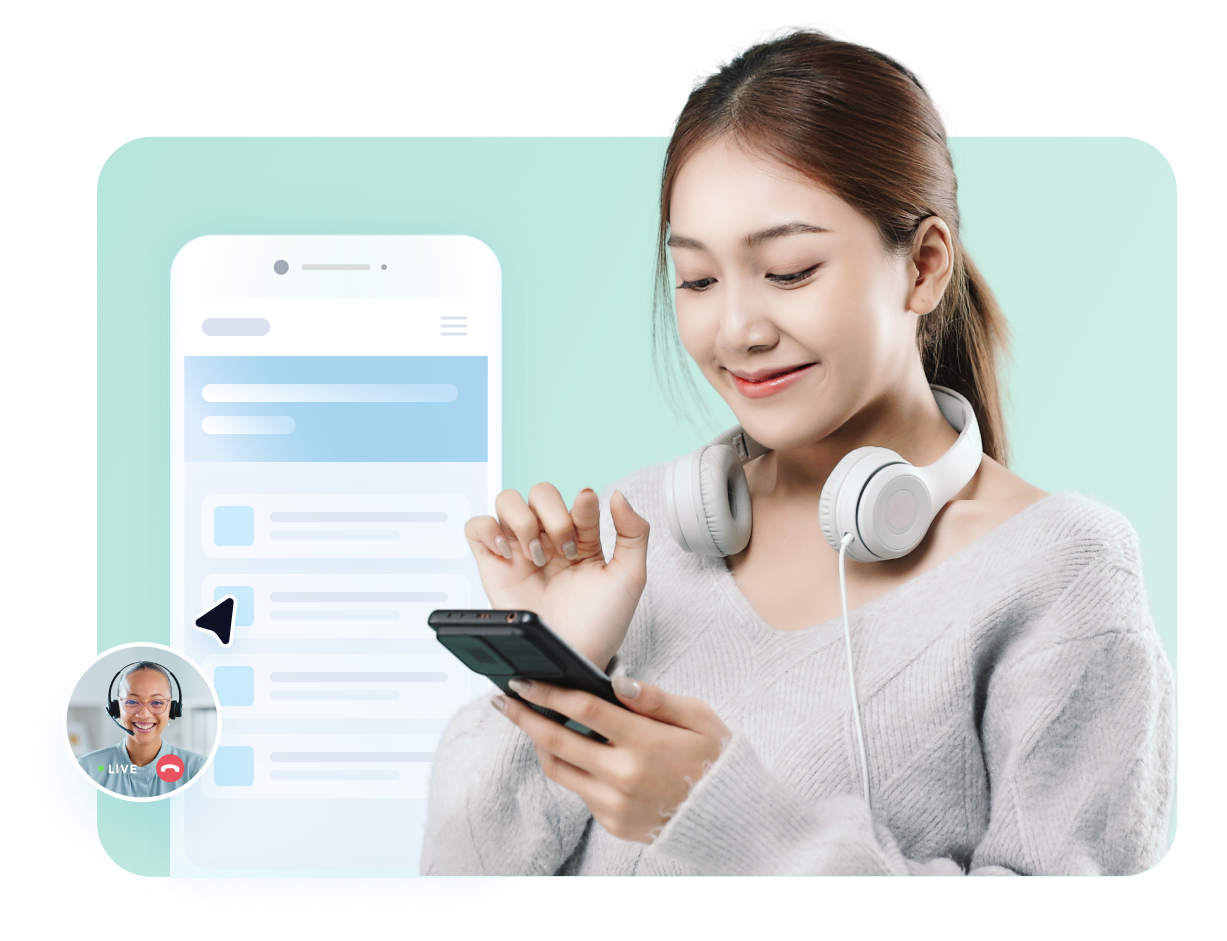 See it Live
Join your customers inside your
digital spaces
Set your digital customer experience apart from the rest with Glance Guided CX.