Editor's note: We're pleased to re-blog this post from Customer Magazine featuring our client, Constant Contact. Constant Contact has been a Glance client since 2005. Their contact center agents use Glance to launch sharing sessions with customers, to view what customers are seeing on-screen, and then guide them to a speedy solution.
Businesses have been facing a quandary in recent years. The challenge is, how can they increase customer satisfaction, maximize efficiency, and extend brand loyalty in an era when costs are running rampant and there's a greater focus on the bottom line? But, they don't want to have to overhaul their existing contact center and CRM systems, so how can they improve customer experience with their existing technology? The ultimate goal is to transform their customer care operations from cost centers into revenue centers by delivering superior service and expertise.
These were some of the existential issues facing the team at Constant Contact, one of the leading email marketing providers in the world. Based in Waltham, Massachusetts, Constant Contact has been delivering SaaS-based email marketing solutions to customers for nearly 20 years. The company's portfolio includes list-building tools, design features, and campaign management resources that enable approximately half a million small businesses and not-for-profits to initiate and manage strategic and cost-effective email marketing programs.
A Center of Activity
Constant Contact has always placed a high value on customer care. It operates two contact center facilities – in Massachusetts and Colorado – that handled nearly one million support interactions in 2018. Most of these came in the form of inbound phone calls, emails, web chats, and social media queries. Many interactions involve more basic issues, like password resets, or answering billing questions.
While the majority of these interactions were incoming queries, the company also recognized that each touch point provided a unique opportunity to deepen the customer relationship by offering additional services that could prove value to customers, and expand ARPU.
"Each customer touch point represents an opportunity not to just solve a problem or answer a question, but also provide them with guidance on additional services and features that can offer significant benefits," explained Sandy Kenny, Constant Contact's director of customer support and workforce management. "The challenge is to create a customer care experience that is productive and collegial, and not allow the sometimes adversarial atmosphere that has historically pervaded customer care to enter our process. First and foremost, our objective is to satisfy every customer's question or concern, and only then, if the time is right, use these interactions as an opportunity to deepen those relationships by suggesting additional value-added services."
Kenny explained that these conversations quickly become "high-CSAT" (customer satisfaction) moments, when the depth of the conversations significantly elevates the customer's perception of Constant Contact and its desire to help them succeed.
A Multi-Pronged Approach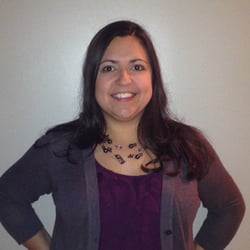 To breathe life into this initiative, Constant Contact embarked on a comprehensive strategy that incorporated in-depth training combined with innovative technology. The company's service agents were taught to identify which customer interactions were, indeed, sales opportunities and, of those, which were appropriate for up-selling products and consulting services.
"We receive a significant number of calls from customers asking for our help in creating effective email marketing campaigns that will achieve tangible results for them," said Kenny. "They see us as experts in the field, and we certainly want to do everything we can to provide as much assistance and value as possible. We use some of these conversations to suggest other Constant Contact solutions that can help take their marketing campaigns to another level."
To help manage the customer engagement process, Constant Contact relies heavily on maintaining and analyzing historical data — including past conversations and sales offers — within its CRM system. During every interaction, agents are presented with an on-screen "Recommendations Center," prompting them with logical up-sell opportunities based on the customer's product usage, the nature of the current call, and past conversations with the customer.
"If our customers believe we aren't listening to them or are unfamiliar with their particular usage, it would have serious implications on our ability to succeed," said Kenny. "It's imperative that we monitor and document all customer interactions, and use this data intelligently in every engagement to create better resolutions and deliver superior service over the long-term."
Enter Visual Engagement
Along with its focus on training and data analytics, Constant Contact understood it needed to implement robust technology that would enable its agents to elevate the level of personal service they could deliver. Delivering exceptional service leads to the "high-CSAT moments" to which Kenny refers. These are perfect moments for up-selling. The company consulted its long-time partner and industry leader in visual engagement solutions, Massachusetts-based Glance Networks. The idea was to understand how Glance can help Constant Contact leverage its co-browse and screen share capabilities — which have demonstrably increased its CSAT scores — to convert customer touch points into revenue opportunities.
Glance's solutions allow companies to incorporate advanced visual engagement capabilities — such as co-browse, screen sharing, and one-way video interaction — into their contact center and CRM platforms. It enables agents and customers to "see, show, and share" web pages and other online resources to enhance service, and allows businesses to strengthen bonds with their valued customers through more consultative, one-on-one interaction.
"We created our solutions for companies just like Constant Contact — businesses that value customer relationships and are looking for new and innovative ways to improve the overall experience delivered," said Glance CEO Tom Martin. "We believe that visual engagement does exactly this by giving agents a compelling tool to assist customers by showing them—rather than telling them—where they can get the information they want, how they can resolve issues, and certainly how they can reach a positive outcome."
An Important Piece of the Puzzle
Sophisticated visual engagement solutions are designed to complement legacy contact center and CRM technologies. Glance accomplishes this by employing a browser-based architecture that can easily overlay enterprise contact center systems and CRM platforms. Glance also paid close attention to creating a uniform experience by developing an interface that is consistent across all major operating systems and devices (Windows or Mac PCs, any modern web browser, native Android or iOS mobile devices) to ensure Constant Contact customers can enjoy a consistent engagement, regardless of the devices they are using.
"We've taken great pains to build a solution that delivers an identical customer experience across multiple infrastructures and endpoints," Martin explained. "The technology has to work the same way all the time. If there is any inconsistency at all, it would become a point of frustration for the agent and customer."
Security and Confidence
Constant Contact is adamant about data protection procedures and processes — as every business today should be. Glance addresses this need with robust security technologies that protect personal and financial information, and adhere to multiple compliance mandates. For example, Glance uses protocols that completely mask sensitive customer information, like credit card details, from the view of the agent, limiting exposure to PII and PCI liability. This is in contrast to many competitive screen share and co-browse offerings, where agents may have free rein to see customers' sensitive data during sharing sessions.
"The effort to create a productive and satisfying customer experience can be quickly undone if the customer believes his personal information is at risk. We've purposely built our solution to give our clients and their customers the confidence to know that all personal information — whether it's photos, records, credit card numbers, or literally anything else, is completely partitioned from the agent before, during, and after every Glance co-browse interaction," said Martin.
Conclusion
By combining agent training, analytics, and Glance's robust visual engagement solutions, Constant Contact has been able to reposition its customer care operations as revenue centers, where agents have the opportunity to solve problems, but also sell added services within a consultative, collegial atmosphere.
"Across all our metrics, including Net Promoter Score (NPS), CSAT and First Call Resolution (FCR) measurements, we've experienced significant lift using Glance," said Kenny. "We've also noticed that many customers actually ask for the screen share and co-browse services when they dial into the contact centers, which further validates its value. The contact center and correlating sales data confirm that we are successfully transforming our customer care operations into a revenue-generating source for the company. Glance's visual engagement offering — combined with improved training and the intelligent use of analytics — has played an essential role in this evolution."
Instead of relying on the default concept of customer care as a necessary evil defined by frustration and anger, Constant Contact has been able to turn that paradigm upside down.
As Kenny notes, "We have more productive and happier agents, satisfied customers, reduced churn, and our sales lift has been noticed at the highest levels of the company. We couldn't have asked for a better outcome."