Case Study
Glance Makes Customer Consultations
Less Taxing

for Intuit

Glance empowers Intuit tax experts to deliver in-app guidance to TurboTax® customers.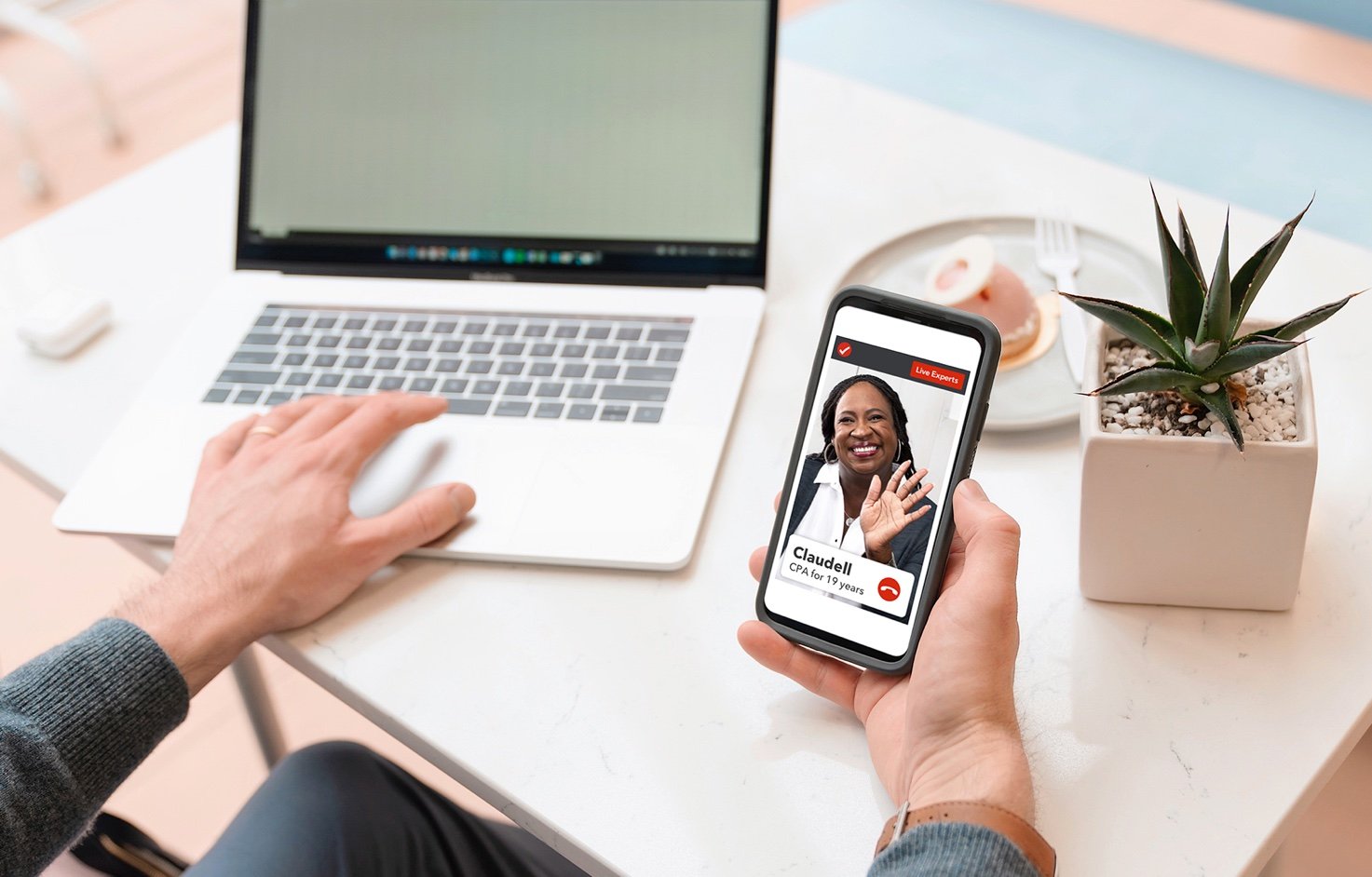 Anyone who has ever filed a tax return on their own can sympathize with being stuck and confused. But taxpayers who use TurboTax® from Intuit experience a level of hands-on collaboration that can change everything.

The tax preparation software market is crowded with low-cost and free competitors. Intuit is determined to win and keep customers based on premium service and customer confidence that Intuit is helping them to receive the maximum allowable tax refund.
HOW INTUIT USES GLANCE
Intuit deployed Glance Cobrowse, Glance Screen Share, Glance Mobile App Sharing, and Glance Agent Video, allowing customers using the app to ask questions, while Intuit tax experts can view what's on the user's TurboTax app screen or browser window.

Glance delivered just what Intuit was looking for: a visual engagement solution that delights customers, is easy to use for agents, supports all TurboTax platforms (desktop, browser, and native mobile), accommodates Intuit's customer privacy and security requirements, and has the enterprise scalability to handle the massive tax season surge.

Intuit was so pleased with the solution that they branded it TurboTax SmartLook™ and they ran Super Bowl ads to promote it.
Results
How Intuit found success with Glance
10% Improved Case Resolution Rate
18% Increased Transactional Net Promoter Score (tNPS)
1 Common UX Across Browser, Desktop, and Mobile Apps
Not everyone loves doing their taxes; we know that. With SmartLook™, we have the ability to have our experts see what the customer sees and highlight areas to help direct the customer. Our one-way video lets the customer connect with the TurboTax expert they are speaking with. It's been a gamechanger for Intuit.
Case Studies
Check out some of our latest case studies
Set your digital customer experience apart from the rest with Glance Guided CX.
See it Live
Join your customers inside your
digital spaces
Set your digital customer experience apart from the rest with Glance Guided CX.